Mental Omega APYR (Almost Perfect Yuri's Revenge, shortened as Mental Omega or MO) is a modification for Command & Conquer: Red Alert 2 - Yuri's Revenge, created by the Mentalmeisters team. It expands upon the original game by taking on an alternative story from the events that led to Red Alert 2's plot on a campaign that spans throughout 97 campaign missions and 36 cooperative missions.
Mental Omega also incorporates numerous additions such as an entirely new faction; the Foehn Revolt, new units divided in three specific subfactions for each faction which have their own specializations, new gameplay features, new skirmish maps, new soundtrack unique to each faction, and more.
Mental Omega's aim is to make the game perfectly balanced (hence why it is tagged as an "almost perfect" Yuri's Revenge), be it campaign, cooperative, skirmish and multiplayer. This radically altered Mental Omega to be almost completely different with the original Yuri's Revenge – some said that the mod can be considered as Yuri's Revenge's unofficial de facto expansion pack.
History
A rather ambitious project for its scale, Mental Omega APYR starts in 2005 as a balance modification for Yuri's Revenge released by Speeder and Mevitar. It would take a few years afterwards until the mod become what it was today, with the individuals behind it now coalesced into the Mentalmeisters team.
Version 3.0
Version 3.0 was released on 30 November 2013, after a long development and a "less closed" beta testing phase. It was deployed as an expansion to Yuri's Revenge, having its own separate executable and file naming method, thus being run without interfering with Yuri's Revenge itself.
It overhauled arsenals of all three sides almost completely, and introduced a rebooted campaign (Act One only) set at the start of the Third Great War, but in a different timeline.

Allied Nations,

Soviet Union, and
Epsilon Army were split into three subfactions ("countries") each (
United States,

European Alliance,

Pacific Front,
Russia,
Latin Confederation,
China,
PsiCorps,
Scorpion Cell, and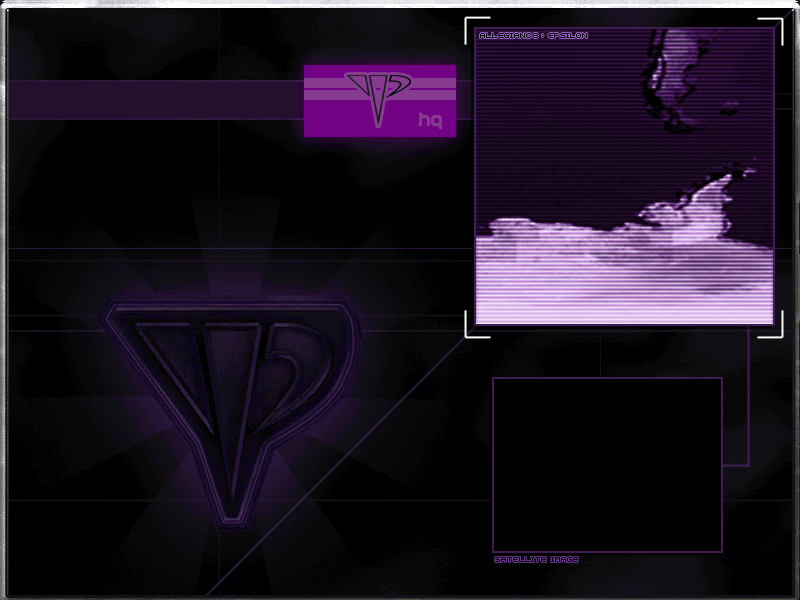 Epsilon Headquarters), with every subfaction specializing in a different combat aspect. 18 Cooperative missions, utilizing the underused feature of vanilla games, are included, with 6 for each side.
The mod supported CnCNet 4 multiplayer and was the first version utilizing the Ares project.
Download link: https://www.moddb.com/company/mentalmeisters/downloads/mental-omega-apyr-30
Soundtrack: https://www.moddb.com/company/mentalmeisters/downloads/soundtrack-for-mental-omega-30
Version 3.3
Version 3.3 is the current release of Mental Omega, released on 16 December 2016. It introduces a fourth side, the
Foehn Revolt, with three subfactions of its own (
Haihead,
Wings of Coronia, and

Last Bastion),along with numerous additions and changes for the Allied, Soviet and Epsilon forces. It also marks the beginning of the Act Two campaign, with 15 missions (5 for each of the original sides) available in this initial release. Act One missions are modified to use the updated arsenals, with

Archetype added as a prologue. 10 new Cooperative missions (

Low Rider,

Technologic,

Downfall,

Balance of Power,

Panzer Ace,

Needlehead,

Money Source,

Intoxicated,
Monochrome, and
Research Stroke) are added. Challenge mode is introduced with four challenges (
Freedom,

Timekiller,
Battlecity, and
Deception).
Differently to version 3.0, this release was distributed as a .zip archive, and could be placed either in the main Red Alert 2 directory or in a separate one with select files from the base game copied. It was compatible with CnCNet 5 through the client by Rampastring.
Version 3.3.1
First patch of the 3.x series, version 3.3.1 was released in February 27, 2017.
The patch includes the following:
The Nautilus submarine.
Six new Act Two campaign missions: Hysteria, Stormbringer, Noise Severe, Heartwork, Lizard Brain, and Dance of Blood, bringing the total number of Act Two campaign missions available so far to 21 missions.
Eight new Challenges ( Regenbogen, Moltencore, Purgatory, Ascension, Ouroboros, Endurance, Watercube, and Superweapon).
Various bugs, errors and balance issues are also addressed in this patch.
Version 3.3.2
The second patch of the 3.x series, version 3.3.2 was released July 14, 2017.
The patch includes the following:
This patch also brings major changes, with the most notable being

Archetype and

Noise Severe getting moved into its own separate campaign, Covert Operations, as well as addressing various bugs, errors and balance issues.
Version 3.3.3
Released in March 9, 2018, the third patch of the 3.x series, version 3.3.3, includes the following significant changes:
Version 3.3.4
Dubbed a "special summer update", the fourth patch of the 3.x series, version 3.3.4, was released in September 24, 2018, and includes the following:
A new Origins mission: The Great Beyond.
Eight new Covert Operations missions: Fullmetal, Gridlock, Eclipse, Dawnbreaker, Brothers in Arms, Taciturn, Nightcrawler, and Survivors.
The Firestorm challenge.
The return of the

Free-For-All

skirmish/multiplayer mode.
More skirmish/multiplayer maps.
Various changes and fixes.
Version 3.3.5
The fifth patch of the 3.x series, version 3.3.5, was released on December 9, 2020:
Rebuilded tech tree.
Six new Special Operations (originally named Covert Operations) missions ( Digital Demon, Convergence, Parasomnia, Trophy Hunter, Fallen Ashes, and Split Seconds).[1][2][3][4]
Four new Challenges ( Aberration, Ironwall, Judgement, and Gladiator).[5]
New units, structures and support powers: Black Widow Alpha, Ultra Dome, Cryomines, Hyperion, Arsenal Depot, Cryoshot, Cryospear, Siren Frigate, Shock Trooper, Elite Reserves, Hydra Cannon, Tank Killer, Mosquito Demoboat, Hijackers, Scourge, Ruiner, Synthesis Vault, Regen Drugs, Wonder Drugs, Psychic Flash,  War Rig,   Hovracoon, Chaos Touch, Golden Wind, Orcinus, Rejuvenator and Tech Protector.
Revamped campaign and cooperative map details.
More balance changes and tweaks than any previous Mental Omega versions[6].
Version 3.3.6
The sixth patch of the 3.x series, version 3.3.6, was released on October 29, 2021:
Remaining Act Two and Origins missions ( Withershins, Hamartia, Fatal Impact, Death's Hand, Reality Check, Babel, Vanishing Point, and The Remnant), which marks the end to the second part of Mental Omega's story.[7] These missions were originally planned to be released in 3.3.4 or 3.3.5 at earlier points. [8][9][10]
New Special Operations mission ( Time Capsule)[11]
New units: Reaper Corvette, Repulsor, Neonwasp, Condor.
New structures: Camo Pillbox and Fake Pandora Hub.
New add-ons: Nuclear Converter and Netrunner Protocol.
New support powers: Ultra Miner, Kingsnakes, Paladin Aid, Glacial Screen, Irradiation Beta, Rad Attack, Pack Attack, Disruptor, Nuclear Path, Repair Drones, and Decoy Team.
Revision for the Ore Purifier and M.A.D. Mine.
Miscellaneous changes, from updated artwork for units to adjusted existing mechanics, such as the Boidmachine being able to launch M.A.D. Mines. [12]
Version 3.3.7
So far not much is known about version 3.3.7, aside from the following:
Mostly contain bugfixes, further balance changes and optimizations.[13]
New Skirmish options: No AI Attack Powers and Auto Repairs.[14]
References

Version 2.0
Initial release of the 2.x series. It used the XCC Mod Launcher, which enabled the mod only when it was run, so the base game could be run separately from the mod. It introduced new arsenals for all three sides, with the Yuri faction renamed to Epsilon, as well as new campaign missions for all three sides.
Version 2.0c
First major patch of the 2.x series, published on 6 September 2007. Utilized NPatch SE #0022.
Download link: https://www.moddb.com/company/mentalmeisters/downloads/mental-omega-apyr-20c
Version 2.0psi
Final iteration of the 2.x series.
Utilized NPatch SE #0022. Two patches were released, resolving bugs and balance issues, the latter being released on 19 November 2010. This was the last version of Mental Omega to use the XCC Mod Launcher.
Download link:
https://www.moddb.com/company/mentalmeisters/downloads/mental-omega-apyr-20psi

Version 1.0
Initial release of Mental Omega. It focused only on skirmish and multiplayer modes, and while campaign missions were announced, they were reserved for the 2.x series.
The aim of series 1.x was to correct the imbalances found in the stock version of Yuri's Revenge, and it used several rejected concepts from Red Alert 2 and Yuri's Revenge, such as Kirov Gunship and Flame Thrower.
Version 1.2
The final patched version of the 1.x series, published on 22 February 2005.
Download link:
https://www.moddb.com/company/mentalmeisters/downloads/mental-omega-apyr-12
List of all public releases
| Version | Release date | # of days since the previous release |
| --- | --- | --- |
| 3.3.6 | Oct 29, 2021 | 324 |
| 3.3.5 | Dec 09, 2020 | 807 |
| 3.3.4 | Sep 24, 2018 | 199 |
| 3.3.3 | Mar 09, 2018 | 238 |
| 3.3.2 | Jul 14, 2017 | 137 |
| 3.3.1 | Feb 27, 2017 | 73 |
| 3.3 | Dec 16, 2016 | 1112 |
| 3.0 Beta Revision 1 | Nov 30, 2013 | 1107 |
| 2.0psi-Patch 2 | Nov 19, 2010 | 762 |
| 2.0psi-Patch 1 | Oct 18, 2008 | 37 |
| 2.0psi | Sep 11, 2008[1] | 371 |
| 2.0c | Sep 06, 2007 | 109 |
| 2.0b | May 20, 2007[2][3] | 303 |
| 2.0a | Jul 21, 2006[4] | 514 |
| 1.2 | Feb 22, 2005 | – |
References
Media
External links